DVB-T2 is the most advanced but complicated terrestrial transmission standard.
Nordig 2.2.1 and D-Book 7.0 defined comprehensive test suite for DVB-T2 enabled DTV receivers.
However, it will cost professional tester more than 4 weeks to complete one round of T2 Nordig measurement by manual operation.
RF semi-auto test harness help to save 70% of time compared to manual test.



Semi automate for D-Book and Nordig Test Cases


Automatically generate the measurement report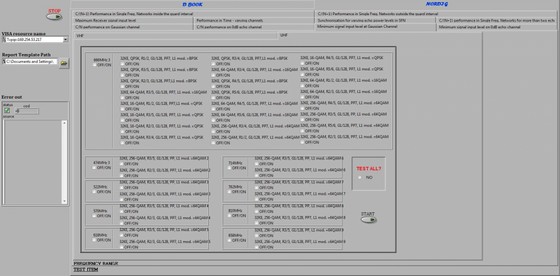 Ask for demo, email to: sales@sparksystems.com.hk